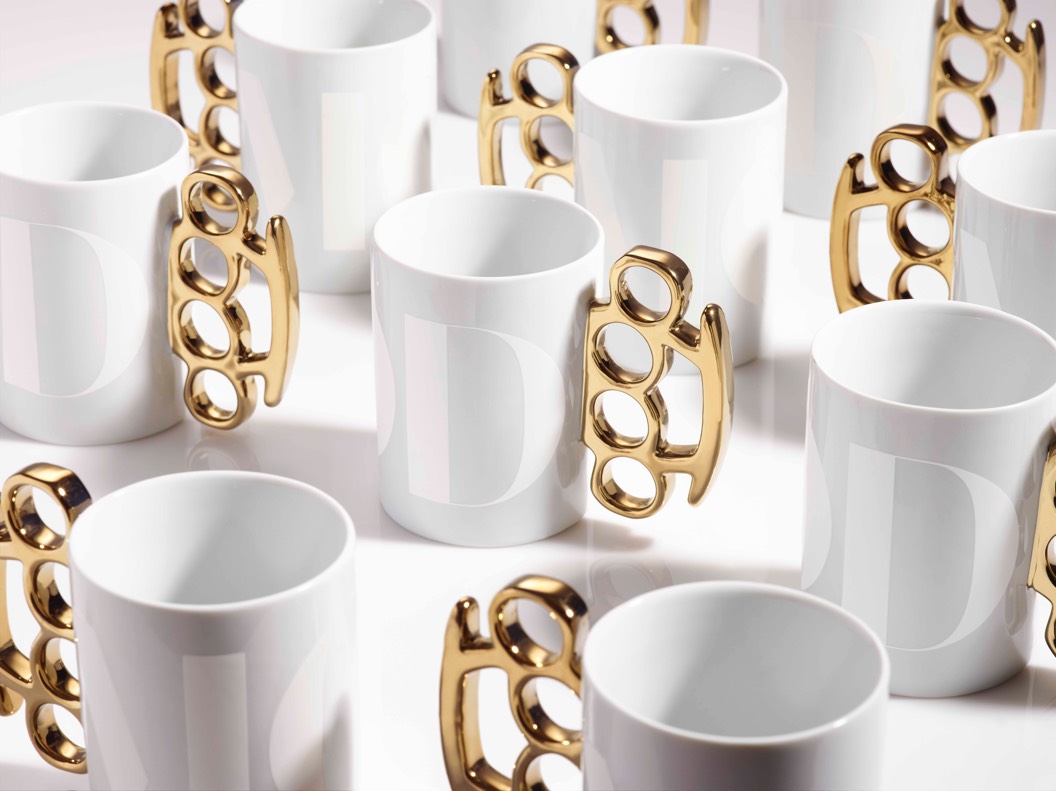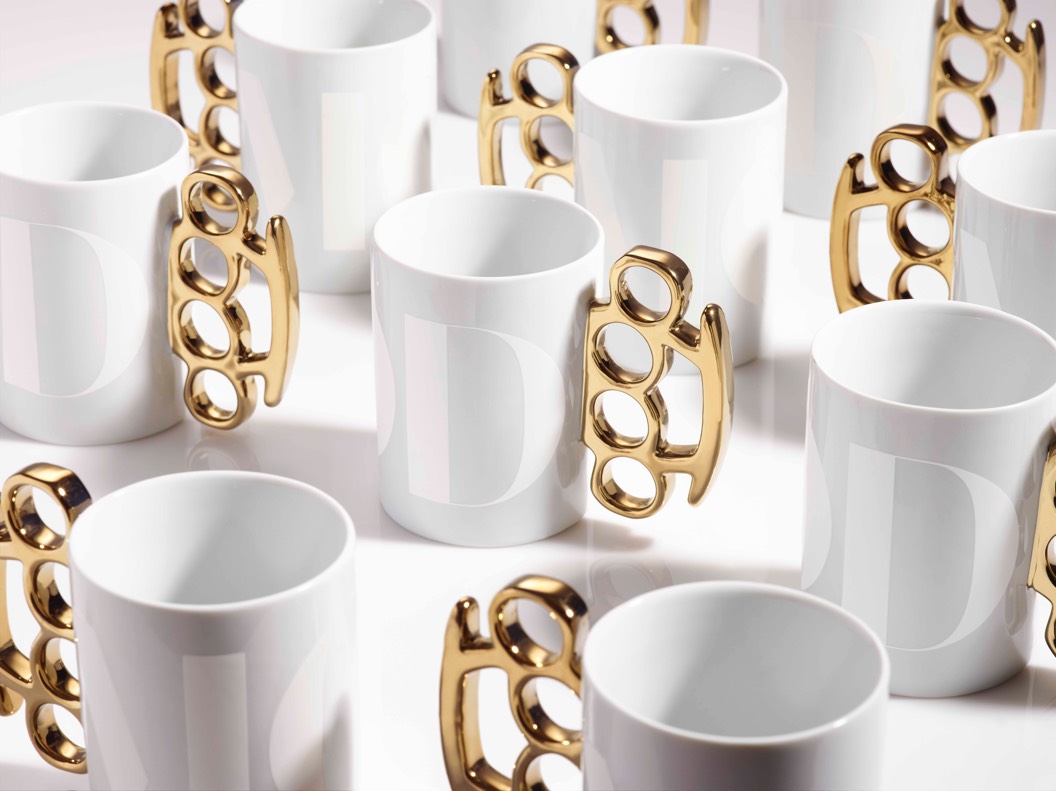 All work and all play
Come blow our minds. Send your resume & chops today.
We are located in Philadelphia, PA. Come join our team!
We are MOD. Curiosity is in our DNA. Before discovering the solution, we uncover the true problem. We don't look for answers until we know the right questions. Working not to solve just the symptoms... but the conditions that made them possible.
Senior Animator
About
We are an Human Experience agency dedicated to personalized marketing. Consumers demand understanding and empathetic solutions from the brands they trust, not just a smooth sales transaction. By putting humans at the center of every decision we make, our stories move markets - from inception and internal buy-in, to external consumer campaigns.
We are looking for the next great animator to join our incredible team!
What you will do
Deliver polished animations (2D, 3D, Character, Compositing) working with team members across all disciplines: strategy, accounts, design, copy, and dev.
Bring layout, typography, and design excellence across all platforms and formats.
Work with larger agency team to interpret briefs to create the best work and satisfy our clients.
Detailed oriented. Thoroughly check all work for errors before content is passed off to other team members or delivered to client.
Possess the ability to juggle multiple projects at one time.
Hold yourself and others accountable to deadlines and deliver within project scope and timeline.
Consistent research of latest industry trends, techniques, software, and hardware.
Your Credentials
5 + years of experience working as a motion designer and a portfolio demonstrating a broad skillset; Typography, 2D & 3D animation, and character animation delivering in a multitude of formats.
Required: Proficient knowledge of Adobe After Effects, Adobe Photoshop and Illustrator, and Maxon Cinema 4D.
Bonus software knowledge of After Effects plugins: Red Giant Trapcode (Particular, etc) , DUIK rigging tools, Mocha tracking. Adobe Premiere, Adobe Media Encoder, Adobe Animate/Flash
Required: Knowledge of 3D motion design workflow, character animation workflow, and visual effects (tracking, keying, compositing, etc.)
Story minded and detail-oriented individual who is experienced working in a high-speed, high-performance environment.
A natural sense of curiosity and urgency to advance personal skills as well as keeping up with the tools of the trade.
Commitment to excellence and attention to detail.
Senior Copywriter
About
You can read but can you write? Are you a writer who can melt keyboards and set notebooks ablaze with your ideas? You read an ad and make mental markups. F. Scott Fitzgerald tried writing in advertising, it was too difficult. Can you out advertise the dude who wrote The Great Gatsby? Be a risk-taker, climb our mountain, and dive off its summit.
What you will do…
Understand your audience, capture their voice.
Create comprehensive and creative copy that provokes consumer interests.
Edit and proofread consumer copy
Research and develop content pertaining to various brand standards.
Draft B2B and B2C scripts for video projects.
Adjust tone and consistency across all produced materials in relation to design, graphics, and typography.
Your Credentials 
At least 5 years of professional experience writing copy for consumer brands.
Thrive in a fast-paced environment while maintaining high standards.
Managing simultaneous projects and presenting concepts to clients across multiple channels.
Experience managing simultaneous projects.
Track record of winning new business.
Functioning within deadlines on a team or independently.
Senior Film Editor
About
MOD is looking for a creative storyteller and versatile editor who is passionate about doing amazing work. You're a video expert who produces high quality work, in collaboration with CD, Producer, Writer, Animators, Composers, Sound Mixers, etc. You take direction well, while boldly making creative choices. We're looking for a someone who is always curious about pushing the creative boundaries to make something new and exciting but also has the technical savvy to problem solve on the fly. 
If this sounds like you, drop us a line. We can't wait to meet you! 
What you will do…
Collaborate with internal team of creative directors, copywriters, designers, producers, motion designers, and account managers to create dynamic video solutions.
Deliver high quality videos working with footage and audio in a multitude of styles; narrative, documentary, educational, animatics, hype reels, and on-air commercials.
Craft engaging stories through creative and collaborative video editing.
Ensure videos delivered to client are free of errors. You are the QC master.
Work independently to deliver edits accurately and on time.
Stay abreast of current trends, editing techniques, and styles as well as content platforms.
Proactive problem solver finding creative and technical solutions.
Establish, develop, and maintain relationships with colorists, mixers, directors, and freelance editors.
Your Credentials 
At least 5 years of relevant video / content editing experience at an agency and/or production house environment.
Must have and share link to website or reel.
Expert knowledge of video production software and an in-depth understanding of the digital and editorial content production process.
Ability to work in a fast-paced environment with multiple projects at the same time.
Expert knowledge of video editing software (Adobe Premiere). Working knowledge of sound design (Logic, ProTools, Adobe Audition), motion graphics and animation (Adobe After Effects), color correction (Resolve), Photoshop, and Illustrator.
Familiarity with special effects, 3D, VR, 360 video, and compositing workflow are a plus.
Knowledge of Apple and Windows office products (e.g., Outlook, Word, Excel, PowerPoint, etc.)
Creative Director - Design
About..
The Creative Director - DESIGN is responsible for developing work that has meaningful and measurable impact, achieves marketing/strategic goals, and satisfies client brand requirements. They help lead the design, tone and direction of work from concept to execution. The Creative Director must seek out new innovations and technologies to cultivate new concepts and promote exciting new ideas. They ensure the timely execution of plans, campaigns and projects to assure earnings, growth and profit goals are achieved.
This role is responsible for understanding the latent challenges and needs behind client work with the ability to suggest ideas that are innovative and expand beyond what is outlined in briefs or requests.
What you will do..
Mentor and encourage creative team members to foster a positive work environment
Shoulder the responsibility of the quality and completion of all work projects assigned to members of the creative team
Participate in and provide regular opportunities for professional development and growth to team
Report progress of projects at major stages of their conception, creation, and execution
Ensure designs and content reflect consistently and positively the brand image and company ideals
Work with internal and external strategic partners to create products using the most current industry best practices
Serve as a liaison between the marketing and creative team and between the creative team and individual clients
Anticipate problems that may impede a project from completing on time and implement solutions
Your Credentials..
Excellent verbal and written communication skills
Familiarity with a variety of software programs, such as Photoshop, InDesign, and Illustrator
Knowledge of how to develop brand identities through multi-channel marketing
Good comfort level interacting with high-profile clients and industry professionals
Evidence of participation in ongoing professional development opportunities in the areas of graphic design or social media
Recent hands-on experience with applying design, copy, or web best practices
Professional business skills, such as negotiation, project management, and leadership
Talent in presenting information concisely and accurately, with keen attention to detail
Full Stack Developer
About..
**This position is in Philadelphia PA. Candidates will need to be in office 2-3 days a week**
Applicants must be authorized to work for any employer in the U.S. We are unable to sponsor or take over sponsorship of an employment Visa at this time.
At MOD we rely on a dynamic team of engineers to solve the many challenges and puzzles of our rapidly evolving technical stack and client needs. We're seeking a full stack developer who is ready to work with new technologies and architectures in a forward-thinking organization that's always pushing boundaries. This person will have complete, end-to-end ownership of projects. The ideal candidate has experience building products across the stack and a firm understanding of web frameworks, APIs, databases, and multiple back-end languages. The full stack developer will join a small team that uses new technology to solve challenges for both the front-end and back-end architecture, ultimately delivering amazing experiences for global users.
What you will do..
Design and development of data-centric applications in a public cloud enterprise data platform
Work across the full stack, building highly scalable distributed solutions that enable positive user experiences and measurable business growth
Develop new features and infrastructure in support of rapidly emerging business and project requirements
Provide input on platform roadmap requirements
Assume leadership of new projects, from conceptualization to deployment
Ensure application performance, uptime, and scale, and maintain high standards for code quality and application design
Familiar with agile development methodologies, adhering to best practices and pursuing continued learning opportunities
Participate in all aspects of agile software development, including design, implementation, and deployment
Architect and provide guidance on building end-to-end systems optimized for speed and scale
Ability to engage with inspiring designers and front-end engineers, and collaborate with leading back-end engineers to create reliable APIs
Collaborate with business and technical partners to ensure alignment on application / platform deliverables
Your Credentials..
At least 3 years of experience in building large-scale software applications
Experience in building web applications
Experience in designing and integrating RESTful APIs
Excellent debugging and optimization skills
Experience in unit/integration testing
Bachelor's degree (or equivalent) in computer science, information technology, or engineering is preferred not required
Interest in learning new tools, languages, workflows, and philosophies
Proficiency working with our JavaScript and familiarity with latest ECMAScript standard
Proficiency developing cross-platform experiences with React and its ecosystem (React Native, Redux, Next.js)
Experience working in backend environments such as C#/.NET, Node.js, PHP, or Python
Bonus
Experience working with WebGL, GLSL, and/or canvas web technologies
Senior Graphic Designer
About..
We are a Human Experience Agency based in Philadelphia, PA. We're passionate about removing the friction that can exist between products and people, through a combination of strategy, creative communications, and product development.
The Sr. Graphic Designer at MOD is responsible for supporting our clients in all aspects of visual output. You'll directly support creative directors in delivering award-winning work. This includes, but is not limited to: graphic design, photo manipulation, motion graphics, social media posts, production for both digital and print deliverables, branded collateral, web banners, presentation design and original content.
What you will do..
UX/Digital, Physical/Print
Interpreting client business goals
Develop visual concepts that solve these needs
Collaborate with Creative Director + Client Services
Work with other designers to continually refine and elevate our design solutions
Present finalized ideas and concepts to internal team and client (w/ explanation)
Ability to work closely with the leadership to understand goals, objectives, and deliverables for all projects
Confidence to work effectively with a fast-paced, supportive team, continuously prioritizing daily efforts in delivering a high volume of products and services—quickly and with quality.
Ability to own the work, iterate and task-switch across multiple projects to meet tight deadlines.
Accepting and providing constructive feedback.
Help to manage and mentor mid-level and junior designers
Your Credentials..
5-7 years of experience
Bachelor's degree in a related field: Graphic Design, Commercial Design, Interactive Media Design, Advertising
Aesthetic forward design (typography + composition)
Conceptual design thinking
Experience using: Keynote, InDesign, PowerPoint, Illustrator, Photoshop, Sketch, Figma and XD
Agency/in-house background
Executive Creative Director
About..
MOD's Creative Department is a multi-faceted team of dreamers and doers who bring our clients' brands to life through exceptional creative content. This team turns business strategy into visual reality with best-in-class, forward-thinking solutions. The team is comprised of four key areas: Creative Direction, Design, Film & Motion, and Technology. Together, they contribute to the world by designing experiences that help humanity.
As the Executive Creative Director (ECD), you will be responsible for managing and directing this creative team and their output. You will be a champion for creative excellence, build exceptional client relationships, provide visionary leadership and inspiration while balancing strategic feedback and communicating actionable direction to the team to drive results. The Executive Creative Director reports to the Chief Creative Officer (CCO).
What you will do…
The ECD has three areas of responsibility.
(1) Creative leadership
Provide visionary leadership to the creative team, inspiring and guiding them to produce innovative, compelling, and effective creative
Manage and mentor a team of 30+ creative professionals, including creative directors, copywriters, designers, editors, animations and other creatives, with 4-6 direct reports
Inspire the creative team to create more advanced and better work using brainstorming sessions, team meetings, and other strategic tools
Develop a strong team culture by attracting creative professionals and supporting their individual growth to build a talent pipeline that ensures the future success of the business
Provide constructive feedback, conduct performance evaluations, and foster a collaborative and positive work environment. Inspire creative team members to be engaged, organized, and self-sufficient
Build bridges between teams and nurture cross-functional relationships while contributing cohesive creative support to cross-functional initiatives
Embody MOD's values and champion them to the creative team in support of team health
Participate as part of the Executive Leadership Team to problem solve company challenges and to work toward the achievement of company growth goals
(2) Creative Oversight
Oversee the development of ideas, concepts and campaigns for the entire creative department ensuring alignment with brand guidelines, industry regulations, and market trends
Maintain high standards of creative excellence and accountability, using best practices to guide teams through the creative process and ensure accurate, error-free creative execution within agreed timelines
Set concepts into motion, planning the actions, projects, and completed products or messages
Maintain consistency over the quality, aesthetic merit, and message of the creative team's output
Protect cohesive storytelling across the concepting, production, and development phases as teams hand off throughout the process
Represent and uphold MOD's aesthetic throughout the department, including client work, presentations, trainings, and employee development
(3) Planning, Analyzing, Evaluating
Partner with internal teams to develop workable project budgets, plans, and realistic timelines in addition to defining creative scope
Collaborate with Executive Director of Client Services and Head of Strategic Partnerships on new business efforts
Review, analyze and evaluate creative briefs and creative deliverables relative to the client's needs and objectives
Gain a deep knowledge of the clients' businesses and goals to develop unique creative concepts that will maintain their brands and exceed customer expectations.
Act as a key point of contact for clients, building strong relationships and understanding their needs.
Oversee deadlines and budgets as they relate to creative projects to contribute to fiscal responsibility to the client and the agency
Your Credentials
15+ years of broad creative and management experience with at least a minimum of 5 years in an agency setting
Proven ability to hire, lead, empower and develop a group of cross-disciplinary creative professionals
Successfully balance creativity and inspiration with the need to drive business results
Ability to manage projects and programs in a dynamic, fast-paced environment with challenging and changing deliverables and deadlines while remaining calm, cool, and collected and instilling confidence in others
A strong collaborator who can effectively manage opposing viewpoints, productively take and respond to feedback, and communicate actionable next steps to the working team
A strong portfolio full of breakthrough ideas that cross categories and drive results. Experience as both a maker of great work and an instigator of it
Expert knowledge of the creative, strategy, concepting, ideation, design and production process, including workflow management
Solution-oriented, problem-solving mentality and innovative approach to solving challenges
Must be an excellent pitch person, with great written and oral communication skills, with a passion for growing these skills within the creative team
Senior Producer
About
The Senior Producer will manage the video production process, from idea to execution, working in partnership with the client, creatives, and account teams. S/he will own and ensure the timely, process-driven delivery of multiple video projects or workstreams across MOD's clients. The Senior producer will also facilitate and manage live-action productions and liaise with outside vendors and freelancers to ensure the success of every production. 
What you will do…
Oversee and manage video projects from multiple clients simultaneously
Plan, resource and lead video projects from initiation to final delivery
Prepare accurate estimates, from ballpark numbers to highly detailed production budgets
Create detailed schedules and workflows for all assigned projects
Produce and organize live action shoots
Bid, negotiate and contract 3rd party vendors on a project-by-project basis
Source, establish, develop and actively manage relationships with key vendors providing for the best available resources within budget and overall project success
Maintain and drive clear and constant communication with account and creative teams regarding status, approvals, revisions, etc.
Manage resources and ensure a strong line of communication between teams
Collaborate creatively with all stakeholders during entire video process
Serve as the point of contact between the production company and agency on all live-action films
Help maintain a positive, upbeat and professional atmosphere to each project, being proactive and solution-orientated
Lead, advise and train the Junior team members to ensure ongoing professional advancement
Your Credentials 
Expert understanding of video production process from concept development through post-production
Experience in managing production budgets ranging from $50K to $500K
Strong understanding of production technology (cameras, lighting, etc.)
Well versed in casting procurement, contract negotiation, and rights management
Ability to pivot and adjust quickly to schedule changes and creative
Attention to detail, demonstrates a high degree of accuracy and consistency
Self-starter with an ability to work autonomously
Excellent organization and time management; able to prioritize large volume of work effectively and efficiently with tight deadlines
Reports to
Director, Production Management
UX/ UI Designer
About
We are looking for a dynamic UX/ UI designer who will be responsible for the user interface and user experience of various digital assets. In this role, you will be at the forefront of crafting visually stunning and user-centric interfaces that not only captivate but also provide enjoyable experiences. You will employ UX user testing and research strategies to optimize and streamline interfaces, focusing on usability, usefulness, and the overall goal.
If you're ready to be part of a team that values innovation, aesthetics, and user satisfaction, while continuously pushing the boundaries of design excellence, we encourage you to apply and help us shape the digital future for our clients.
What you will do…
This multifaceted role encompasses the entire UX/UI design process, from initial research and conceptualization to design, testing, and ongoing optimization, ensuring that our digital assets meet the highest standards of user satisfaction and functionality.
User-Centric Design and Collaboration:
Develop intuitive, aesthetically pleasing, and user-friendly interfaces that align with client goals and brand identity.
collaborate closely with clients, developers, designers, copywriters, and project managers to gather requirements, understand project objectives, and ensure design solutions meet creative and functional needs.
provide advice and guidance on the implementation of UI/UX research methodologies and testing activities to analyze and predict user behavior.
Wireframing, Prototyping, User Research, and Usability Testing:
Create wireframes and interactive prototypes that clearly illustrate how a site will look and function. Help visualize design concepts and demonstrate user flows for client and developer feedback.
Conduct user research, including interviews and surveys, to gather insights, identify pain points, and make data-driven design decisions.
Use gathered data to inform the creative of sitemaps, storyboards, process flows, and user journey maps.
Test interfaces and implement feedback to ensure a seamless user experience.
User Interface (UI) Element Design, Visual Design and Responsive Design:
Craft compelling visual designs, incorporating color, typography, and imagery to create cohesive and engaging user interfaces.
Ensure designs are responsive and adaptable across various devices and screen sizes.
Design UI elements and tools, including navigation menus, search boxes, tabs, CTAs, banners, page layouts, page designs, page flows, and target links for websites, games, and mobile applications.
Accessibility Standards:
Ensure that interfaces meet accessibility standards for WCAG & ADA Compliance.
Cross-Functional Collaboration and staying updated.
Collaborate closely with strategists, designers, copywriters, and engineer to ensure the creation and delivery of tailored experienced for digital users.
Stay updated on industry trends, design tools, and emerging technologies to enhance your skill set and contribute innovative ideas to projects.
Your Credentials 
A Bachelor's Degree and a minimum of 3 years UI/UX design experience for digital products or services.
A portfolio of professional UI/UX design work for both web and mobile platforms.
Working knowledge of the following technologies and software: Sigma, Sketch, HTML, CSS, Mobile Design, Design Systems, and Adobe Creative Suite.
Strong understanding of user-centered design principles, usability, and accessibility standards.
Works well on a team and independently.
Sense of ownership and pride in your performance and its impact on company's success.
Critical thinker and problem-solving skills.
Excellent written and verbal communication skills.
Multi-tasking and time-management skills, with the ability to prioritize tasks.
Bonus
Knowledge of SEO Optimization.