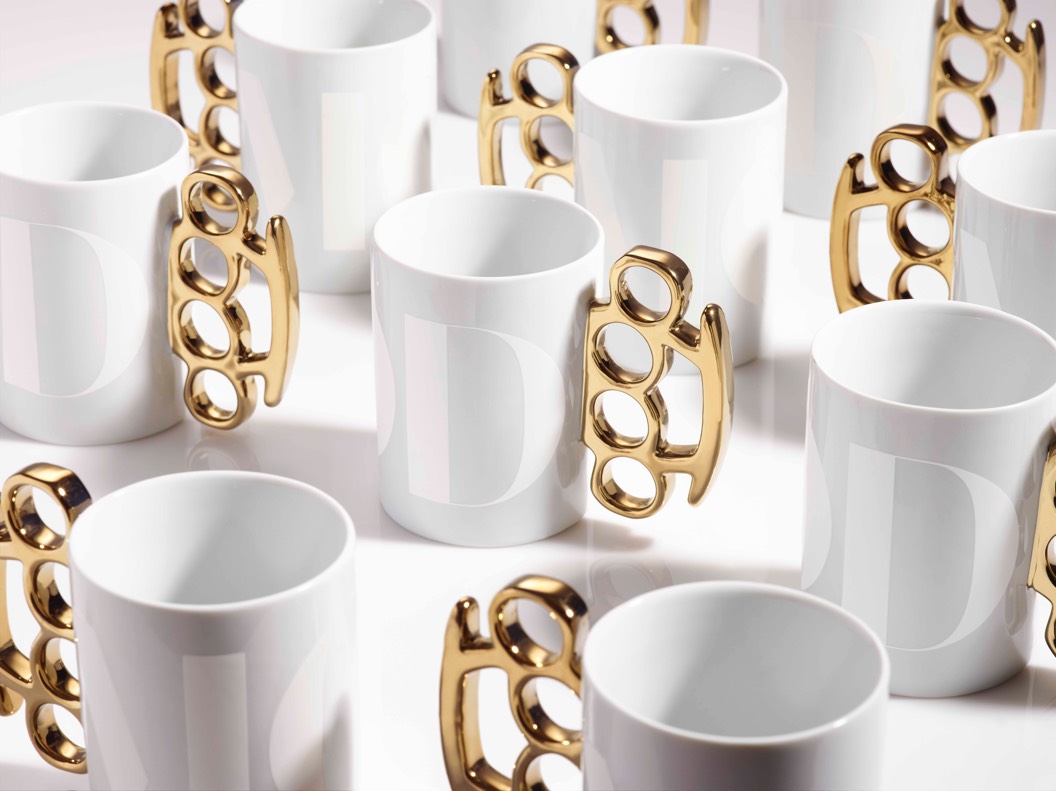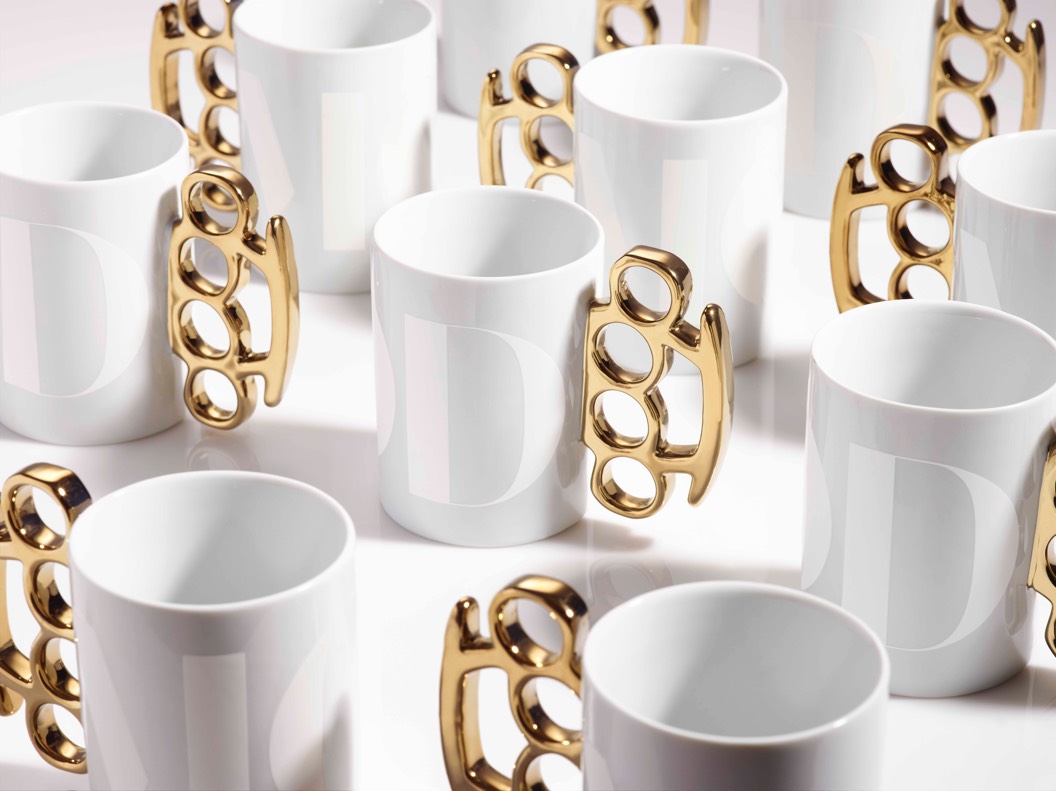 All work and all play
Come blow our minds. Send your resume & chops today.
We are located in Philadelphia, PA. Come join our team!
We are MOD. Curiosity is in our DNA. Before discovering the solution, we uncover the true problem. We don't look for answers until we know the right questions. Working not to solve just the symptoms... but the conditions that made them possible.
Account Manager
Overview
The Account Manager maintains our client's business with ongoing and project-basis support. They direct and coordinate the day-to-day agency business efforts on behalf of the client's product and/or service on assigned accounts. In this role, the AM ensures that the agency provides proper and innovative execution of work in all areas on schedule, as well as delivering consistently superior creative product.
Role
Manage day-to-day client relationships within assigned accounts
Intake, manage, review progress and deliver client projects
Conduct meetings with clients as well as inform them about the current work status of their projects
Lead internal project kick-off meetings
Provide a superior client experience
Earn the trust of both clients and internal teams through clear, crisp communication and a deep understanding of needs from both sides
Manage client and agency team expectations, day in and out, and helping clear roadblocks to success
Share client feedback to ensure internal teams are delivering work aligned with the client's objectives and expectations
Assist PM in monitoring and enforcing project budgets and timelines
Develop understanding of client's business, marketplace, and factors affecting their goals/objectives
Act as an ambassador for the brand, internally and externally
Oversee the day-to-day tasks of Account Coordinator (if applicable)
Senior Film Producer
The Senior Film Producer is a critical member of the Film and Motion team and reports to the Executive Producer. The Senior Producer's primary responsibility is managing all post-production projects (live action and motion design). They are also responsible for facilitating our live action productions. The Senior Producer will work closely with all other departments across the agency. With a mastery of numerous workflows and mediums, the Senior Producer will be a leader in elevating the quality of the work and the efficiency of our productions. They will also liaise with outside vendors and freelancers to ensure the success of every production. It is a necessity that they can juggle several projects in all stages of production simultaneously. Our producers must have a creative eye, offering their opinions and solutions. Everyone at MOD has the freedom and is encouraged to be heard. 
Responsibilities
Supervise, coordinate, and ensure proper delivery of all post-production projects.
Produce live action shoots. This responsibility includes a multitude of tasks, but the primary responsibilities are to create and monitor the out-of-pocket budget, book and partner with outside vendors, and ensure productions run smoothly.
Create production schedules and timelines in partnership with Project Management and Account Management.
Build and maintain budgets in partnership with Project Management and Account Management
Maintain and drive clear and constant communication with account and creative teams regarding status, approvals, revisions, etc.
Collaborate creatively with all stakeholders during pre-production, filming, editing, and animation.
Partner with editors and motion designers to ensure proper technical and creative specs are delivered on time.
Partner with editors and motion designers to continually ensure they have the appropriate assets for their projects.
Coordinate the booking of any outside vendor (e.g., line producer, director, studio space, etc.) and freelancers as needed in partnership with creative and account teams.
If partnering with outside production, the senior producer is the point of contact between the production company and agency, coordinating all communication.
Produce and attend voice over sessions
Produce and attend virtual recording sessions.
Schedule and run internal reviews for all videos.
Ensure editors and motion designers possess and execute all internal and external feedback.
Assist the Executive Producer in identifying new talent; full-time hires and freelancers.
Assist in developing and sponsoring associate producer(s) by delegating responsibilities and developing their skillset.
Working with Associate Producer:

Request voice over auditions.
Request and coordinate closed captioning.
Assist with music and stock footage searches.
Uploading vendor invoices
Qualifications
Experience 5-7 years as a producer with hands-on production and post-production experience.
Ad Agency experience preferred.
Ability to handle multiple projects and meet demanding deadlines.
Strong communication skills and excellent organizational skills.
Team oriented and self-motivated.
Bachelor's degree or equivalent work experience required.
Interested Candidates are encouraged to send their Resume, Portfolio, and/or Reel.
Senior Film Editor
About
MOD is looking for a creative storyteller and versatile editor who is passionate about doing amazing work. You're a leader and a collaborator who will help bring our clients' visions to life while adding your own artistic sensibilities to the process. We're looking for a leader who is always curious about pushing the creative boundaries to make something new and exciting but also has the technical savvy to problem solve on the fly. As a Senior Editor, you will be a leader who guides a team of editors to produce high quality work while still making time to help junior editors thrive and grow in their careers. If this sounds like you, drop us a line. We can't wait to meet you! 
Responsibilities
Collaborate with internal team of creative directors, copywriters, designers, producers, motion designers, and account managers to create dynamic video solutions.
Deliver high quality videos working with footage and audio in a multitude of styles; narrative, documentary, educational, animatics, hype reels, and on-air commercials.
Craft engaging stories through creative and collaborative video editing.
Ensure videos delivered to client are free of errors. You are the QC master.
Work independently to deliver edits accurately and on time.
Provide leadership and guidance to other editors.
Stay abreast of current trends, editing techniques, and styles as well as content platforms.
Proactive problem solver finding creative and technical solutions.
Establish, develop, and maintain relationships with colorists, mixers, directors, and freelance editors.
Qualifications
At least 7 years of relevant video / content editing experience at an agency and/or production house environment.
Must have and share link to website or reel.
Prior management experience strongly preferred.
Expert knowledge of video production software and an in-depth understanding of the digital and editorial content production process.
Ability to work in a fast-paced environment with multiple projects at the same time.
Expert knowledge of video editing software (Adobe Premiere). Working knowledge of sound design (Logic, ProTools, Adobe Audition), motion graphics and animation (Adobe After Effects), color correction (Resolve), Photoshop, and Illustrator.
Familiarity with special effects, 3D, 360 video and compositing workflow a plus.
Knowledge of Apple and Windows office products (e.g., Outlook, Word, Excel, PowerPoint, etc.)
Senior Motion Designer
About
MOD is looking for a Senior Motion designer who will collaborate with the creative team to deliver incredible design and animation packages. We're looking for a collaborator who has the creative sensibility to explore new ideas and the technical savvy to troubleshoot their way out of problems. As a Senior Motion Designer, you'll bring our clients' visions to life with innovative ideas and flawless execution. If this sounds like you, drop us a line. We can't wait to meet you!
Responsibilities
Conceptualize, design, plan, create, and deliver polished animations (2D, 3D, Character, VFX) working with team members across all disciplines: strategy, accounts, design, copy, and dev.
Bring layout, typography, and design excellence across all platforms and formats.
Participate in creative brainstorming sessions, developing innovative ideas and elevating creative concepts. Offer visual examples and inspiration.
Work with larger agency team to interpret briefs to create the best work and satisfy our clients.
Detailed oriented. Thoroughly check all work for errors before content is passed off to other team members or delivered to client.
Possess the ability to juggle multiple projects at one time.
Hold yourself and others accountable to deadlines and deliver within project scope and timeline.
Critique and review work from supporting team members to ensure quality execution.
Sponsor and develop creative team talent, fostering personal and professional growth.
Consistent research of latest industry trends, techniques, software, and hardware.
Qualifications
7+ years of experience working as a motion designer and a portfolio demonstrating a broad skillset; Typography, 2D & 3D animation, and character animation delivering in a multitude of formats.
Develop workflow solutions for any type of animation project.
Must have expert knowledge of Adobe After Effects, Adobe Photoshop and Illustrator, and Maxon Cinema 4D.
Bonus software knowledge of After Effects plugins: Red Giant Trapcode (Particular, etc) , DUIK rigging tools, Mocha tracking. Adobe Premiere, Adobe Media Encoder, Adobe Animate/Flash
Preferred strong working knowledge of 3D motion design workflow, character animation workflow, and visual effects (tracking, keying, compositing, etc.)
Can translate project details and creative direction into high-level design and animation solutions.
Story minded and detail-oriented individual who is experienced in managing projects and tasks in a high-speed, high-performance environment.
A natural sense of curiosity and urgency to advance personal skills as well as keeping up with the tools of the trade.
Commitment to excellence and attention to detail.
Controller 
About
We are a Human Experience Agency based in Philadelphia, PA. We're passionate about removing the friction that can exist between products and people, through a combination of strategy, creative communications, and product development.As a Controller, you'll lead financial operations for our hyper-growth business. You'll invest your time to organize financial processes and creating reports that will be the foundation of our decisions as we scale the business. Working collaboratively with our operations, you'll be responsible for developing and ensuring a process is defined, communicated, and followed.
Responsibilities
Organizing processes around monthly reporting
Creating budgets and financial procedures
Working cross-functionally, taking action and resolving financial issues
Create action
Curious and forward thinking, you are proactive and anticipate issues
Results- oriented work
Working quickly and intentionally with deadlines in mind
Attention to detail
Managing the line between efficiency and quality
Excel
Qualifications
Experience working at an agency or brand
A track record of results-oriented success built on data and analytics
Experience maintaining accounting according to industry best practices
Maintained financial forecasts with a focus on burn rate and expenses
Accounting Degree or CPA preferred
Director, Production Management
About
As MOD's production lead, the Director of Production Management is ultimately responsible for the execution and delivery of high-quality creative that powers client satisfaction, meets business requirements, and balances client and agency economics. S/he oversees every step of our production lifecycle. From scoping projects to ensuring excellence across execution, and wrapping the project to completion, the Director of Production Management ensures that what we have scoped and promised the client becomes executional reality and a seamless process for everyone throughout. S/he leads a team of well-rounded project managers and producers.
Responsibilities
Manage, supervise and oversee the Production Department, consisting of both project managers and producers
Assign projects and manage the team's workload, oversee all project executions, and ensure operational seamlessness across agency
Oversee the development of project documentation including estimates, schedules, and project budgets
Drive resource allocation management: review all projects across agency to determine resource and skill requirements; ensure the right resources are cast to the need
Manage all project budgets, including film production and freelancer budgets
Develop and oversee complex / unique production execution, workflow, and resourcing plans
Review progress across production, ensuring projects are completed to highest standard achievable, on time and within budget
Structure and lead internal weekly/recurring team meetings
Oversee booking and communications with all external vendors
Develop and foster relationships with the top production vendors and freelancers worldwide
Escalate issues and recommendations to Executive Director of Client Services as needed
Collaborate with EDCS on all leadership reporting needs
Serve as project management software administrator
Proactively identify opportunities to adjust processes for efficiencies
Hire, train and supervise project management and video production teams
Reports to
Executive Director, Client Services
Business Development Partner
About
The Business Development Partner is responsible for executing the agency's new business strategy to develop a robust new business pipeline. S/he is well versed in the agency's products, services and case studies and will be responsible for leading the agency's new business pitch process to secure new clients. S/he serves as the center of the agency's new business efforts - working with the [Director of Growth] and leadership team to develop, assemble, and ultimately deliver compelling proposals and presentations that communicate the agency's unique value proposition and differentiate us from our competitors.
Responsibilities
Partner with Director of Growth and leadership team on creation of the agency's new business strategy, translating agency objectives and targets into annual plans
Craft and execute a prospecting plan that will help identify, generate, and nurture new client relationships
Create, update, and manage all marketing materials supporting new business development activities, including pitch decks and sell sheets
Manage and complete detailed prospective Requests for Information (RFIs) and Requests for Procurement (RFP)
Develop and maintain current knowledge of the industry news, advertising landscape and competitive activity
Identify and pursue sales opportunities, and convert those opportunities into mutually successful relationships
Identify key contacts and decisions makers within target companies and build relationship via cold calling, emailing outreach and other means as necessary
Lead and manage efficient and productive negotiations of deal terms, taking full ownership of the deal process
Conduct detailed research to understand the prospects interest's and capabilities; create executive summaries of information prior to first meeting with the perspective client
Partner with Director of Client Services in onboarding of new clients
Execute KPI's set by MOD 
Qualifications
Business development experience with proven track record of acquiring new clients and generating growth
Accomplished communicator; you're great on the phone, video-call, email and in-person
Strong business acumen and analytical skills
A confident and successful negotiator who can creatively develop new business ideas
Strong attention to detail, exceptional organization and time-management skills
Target driven and capacity to work in a fast-paced environment whilst prioritizing workload; you're comfortable with substantial cold-calling and outreach activity
Self-starter with a positive can-do approach and solution orientated style
Travel Requirements 25%